Make the Most of Your Outdoor Adventures with Mini Trail Camera
What exactly is a mini trail camera for?
A mini trail camera is a tiny camera made specifically for tracking and monitoring animals. Since they are frequently small and transportable, they are simple to travel and put up in far-off places. Hunters, scientists, and outdoor enthusiasts frequently employ small trail cameras to photograph and film animals in their natural settings. Usually equipped with motion sensors, they take photographs or record movies when an object, such as a human or an animal, moves in front of them. A few tiny trail cameras can also take pictures at night and in poor light. They often feature a memory card slot to save the photos and films taken and are battery-powered.
WOSPORTS Mini Trail Camera 16 MP 1080P Waterproof Game Hunting Cam for Hunting Wildlife:
An excellent camera created for tracking and hunting wildlife is the WOSODA Mini Trail Camera. Its 16MP Camera and 1080P video recording capabilities allow it to take clear, in-depth pictures and films of animals in their natural environments. This Trail Camera's night vision function is one of its most outstanding attributes. It is perfect for night-time wildlife surveillance since it has 24 infrared LEDs to record pictures and movies in low light. Additionally, the Camera contains a motion sensor that can detect even the smallest movement and start recording when it has a range of up to 65 feet.
This Trail Camera is weatherproof to resist sleet, rain, and inclement weather. This makes it a fantastic option for outdoor enthusiasts exploring nature in various weather conditions.
This Trail Camera's lengthy battery life is another fantastic feature. It runs on four AA batteries, with a standby time of up to six months. As a result, you won't need to worry about changing the batteries when using the Camera for lengthy periods outdoors.
This Camera is quick and simple to set up. The Camera may be used by simply inserting a micro-SD card (up to 32GB) into it. Additionally, the Camera has a mounting strap to fasten it to nearby trees or other objects quickly.
This multipurpose equipment may be used for many outdoor activities, such as tracking animals, hunting, and even home protection. It's compact size and lightweight design make it convenient to bring with you wherever you go, and its sturdy build guarantees that it can resist even the worst environmental conditions.
Anyone who likes being outside and wants to take crisp, clear pictures and movies of animals should consider investing in a mini trail camera. It will undoubtedly provide you with years of dependable usage, enable you to make the most of your outdoor experiences, and have a high-quality camera, night vision, and long battery life.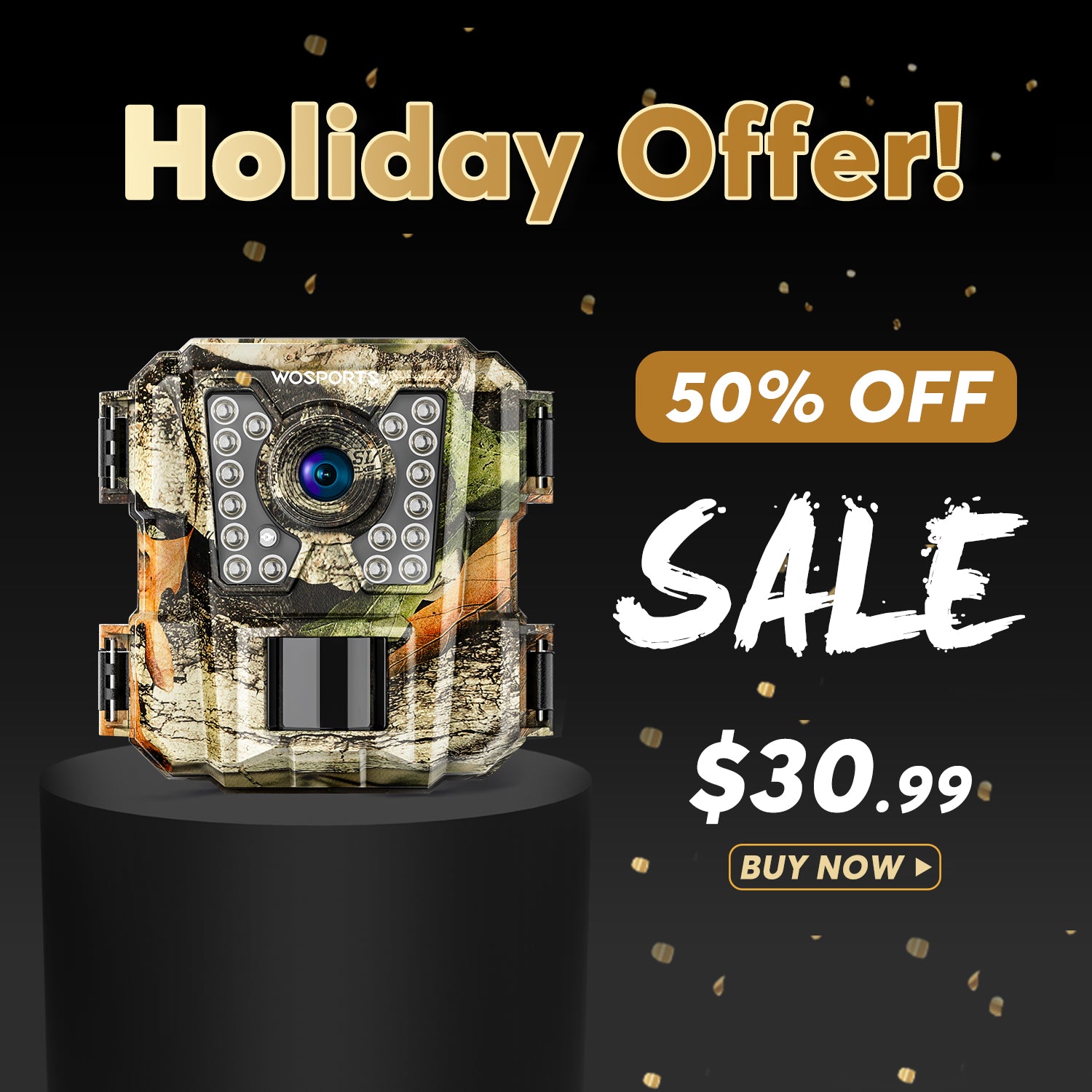 Utilize Mini Trail Cameras to the Fullest on Your Outdoor Adventures:
Little trail cameras are a terrific tool for anyone who likes to spend time outside. A trail camera may be used to document your experiences, whether you are a hunter, a wildlife enthusiast, or just someone who likes to hike and explore the outdoors. The following advice will help you get the most out of your outdoor activities using small trail cameras:
Many different trail cameras are available, so it's critical to pick one that suits your unique requirements. When choosing a camera, consider things like resolution, battery life, and storage capacity.
Locate Your mini–Trail Camera Properly: 
Installing your tiny trail camera in a spot where animals are likely to congregate is critical. Locate regions with access to freshwater and food supplies, or close your camp to recognized animal routes.
Ensure Your Camera Is Set Up Properly: 
Check that your Camera is installed properly, with the motion sensor directed towards the area where you anticipate seeing animals. A second option would be to programme the Camera to take pictures or movies every minute or every 30 seconds.
Check Your Camera Frequently: 
It's crucial to routinely check your Camera to make sure it's still operating correctly and to download any taken photos or movies. Additionally, this will allow you to reposition the Camera if necessary to get better footage.
Remember to let others know about your results! Your trail camera may offer a distinctive and intriguing glimpse at the natural world, whether you share your pictures and movies online or with friends and family.
A few benefits of utilizing these cameras for home security are listed below:
An easy and affordable way to record and monitor animal behaviour, a mini trail camera is becoming a more common instrument for wildlife monitoring. Small, light, and equipped with a range of capabilities, trail cameras are excellent for seeing animals. They are simple to set up and may record pictures or videos of animals during the day and night. 
These cameras may be thoughtfully positioned all about your home to provide you with a view of happenings.
The night vision capabilities of these cameras often allow you to monitor activities even when it is dark outside.
These cameras might be used to keep an eye on both home security and animal activities. Hunters regularly employ them for this purpose.
Think about where to put your Camera. Pick a location where you can see your house's doors and any potential entrance points.
The motion-initiated recording is a regular function on these cameras that lets you save storage space and only see footage that has been activated.
Conclusion:
For outdoor experiences, a trail camera is one of the greatest investments. By being outside, you can keep up a positive relationship with nature.
WOSPORTS
 has created a trail camera with a large viewing screen to record HD video and take beautiful pictures. Taking wildlife pictures with 
a mini trail camera
 is much simpler, and you can share some of your experiences. This Camera's simple design makes it ideal for taking unique pictures of your chosen species. This Camera is available on our website and would be ideal for your needs. Learn more about the advantages of using this exceptional Camera. Take this Camera outside and wander while admiring the scenery.
---